Insurance Policy Summary Template (Free Download)
Do you have a lot of insurance policies? Some bought many years ago. You may have been "supporting" a friend or ex classmate who joined the insurance industry.

However, you are not even sure what are the coverages and sum assured.

I often hear my prospects say "I have a lot of insurance policies already. I'm not sure if I need anymore?"

However, after fact finding, I realize they only have endowment policies that don't even cover much. Resulting in huge shortfalls for their protection needs.

The best way to sort this is through an Insurance Policy Summary / Insurance Portfolio Summary. These 2 terms are interchangeable in this article.
Term.sg has made it easier for you by providing you with our Insurance Policy Summary Template (Free Download)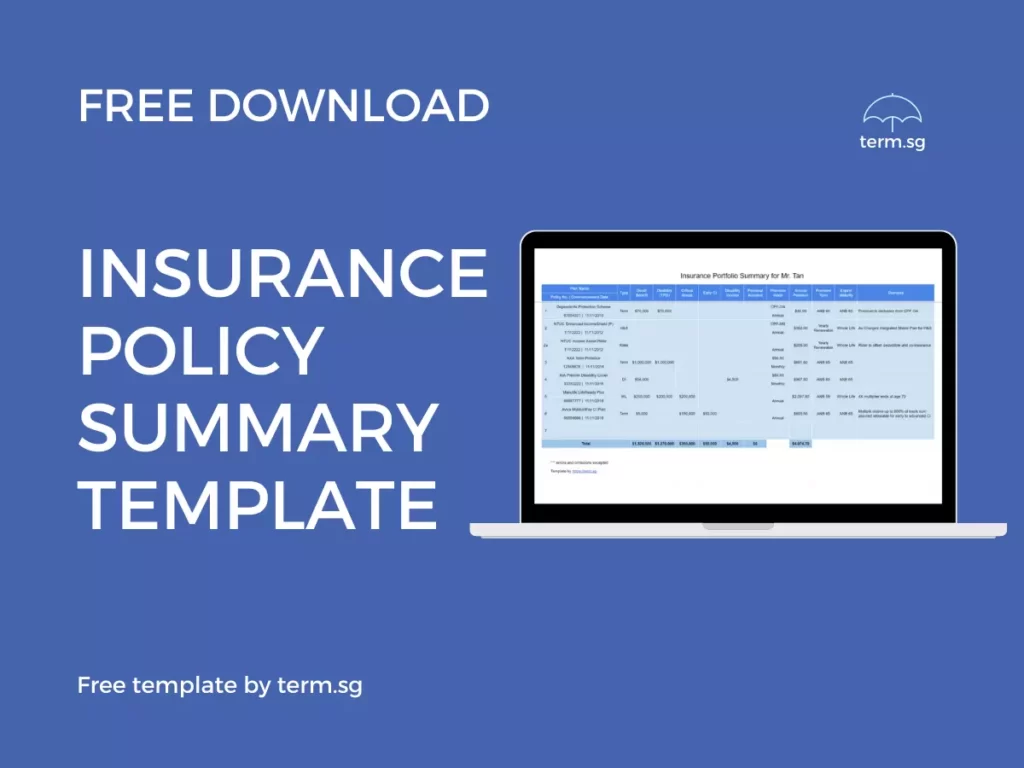 By proceeding, I consent to the collection, use and disclosure of my personal data by term.sg & Financial Alliance Pte Ltd for administration & marketing purposes. You can unsubscribe at any time by clicking the link in the footer of our emails.
Terms of Use, Disclosure and Disclaimers
What Is An Insurance Policy Summary?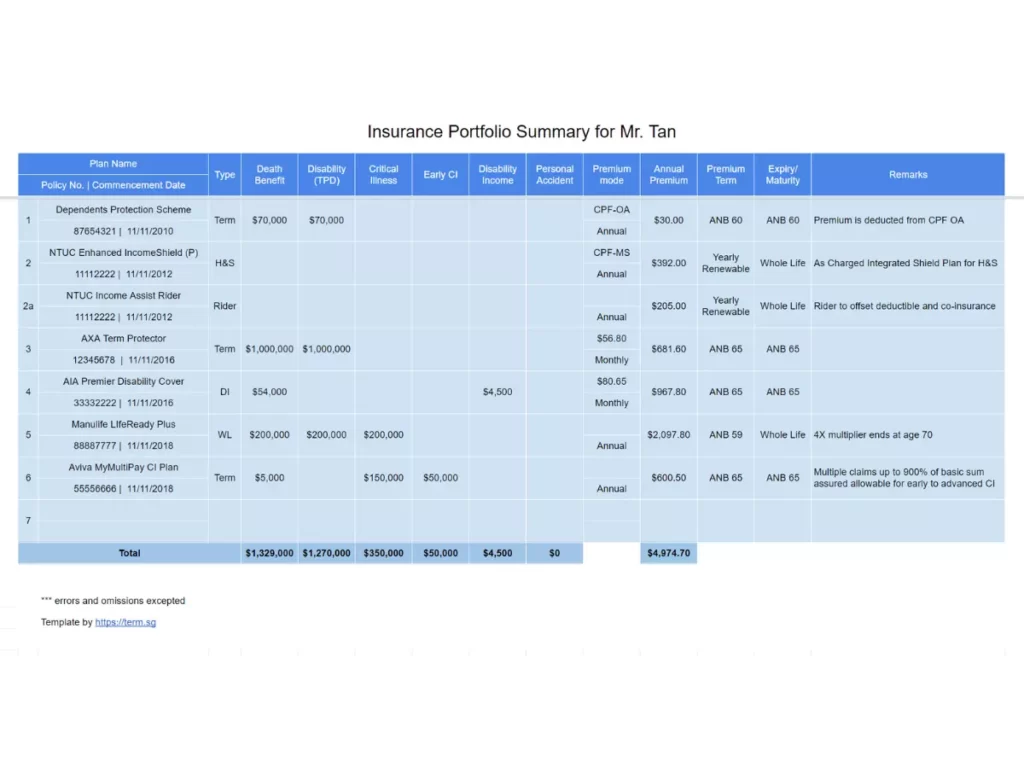 An Insurance Portfolio Summary is a brief overview of all the policies that an insured has. It can contain key information such as the premium amount, expiry date & main benefits. The main benefits are TPD, Death, Critical Illness, Hospitalization, Disability Income etc.

It adds the sum assured from all the policies for each benefit eg. Total Critical Illness benefits from all 6 insurance policies that the policyholder has.

This simple spreadsheet makes it easy for a reader to understand the overall coverage at a glance.
Why Is It Important To Have An Insurance Portfolio Summary?
These are some of the benefits of having an Insurance Portfolio Summary:
How to input details into the Insurance Policy Summary?
Inputing info into the Insurance Portfolio Summary may be quite cumbersome. This is especially so for the inexperienced.

You will have to look through each individual policy. Look at their features & benefits as well as their sum assured. Things to note are the expiries of the benefits, premium terms etc.

However, once you are able to input these info and compile them, you will be well rewarded.

If you would rather a professional do it for you, feel free to contact me. As an Independent Financial Adviser Rep, I can provide you with an unbiased advice.
Download the Insurance Policy Summary Template
Term.sg has made it easier for you by providing you with our Insurance Policy Summary Template (Free Download)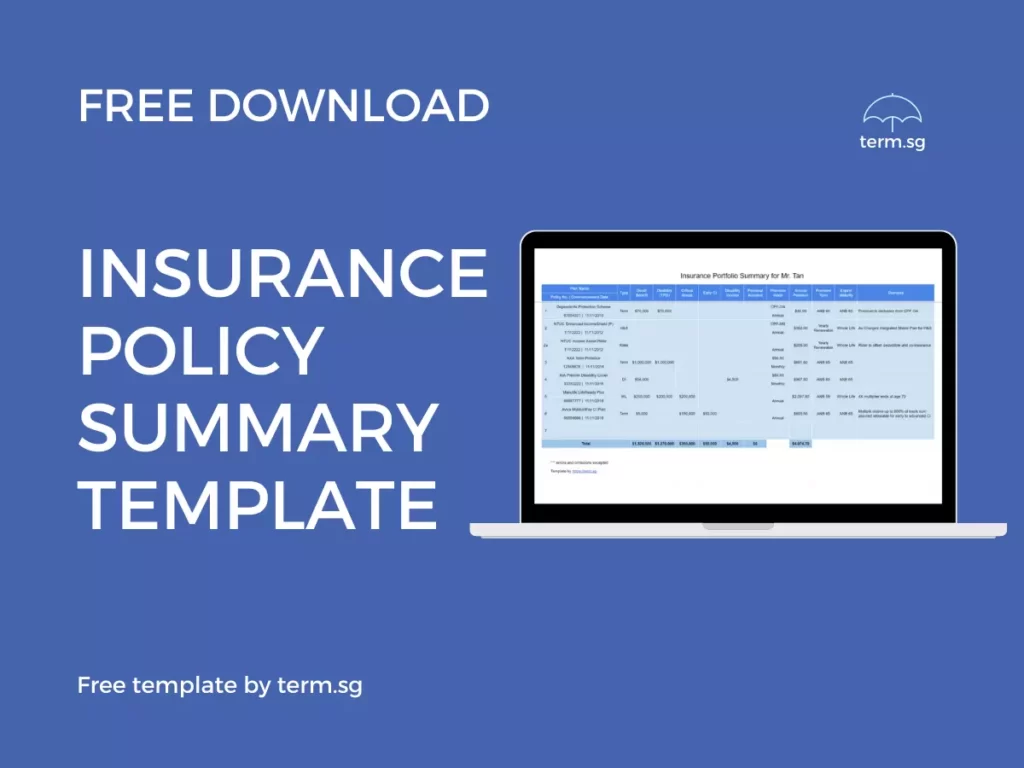 By proceeding, I consent to the collection, use and disclosure of my personal data by term.sg & Financial Alliance Pte Ltd for administration & marketing purposes. You can unsubscribe at any time by clicking the link in the footer of our emails.
Terms of Use, Disclosure and Disclaimers